duhh!it's wednesday already!im heading back to shah alam this morning.EXACTLY at 9!haha...wtf,huhh?you tell me.huhhh.what a
FUSS
!and dont ask me why am i still not sleeping.tommorow,i had to go on the bus early in the day and my journey will take about
8hours
,what do you think i can do except for
sleeping
???get the idea already?good.uhhh...thinking of BTN make me sick!i don't wanna go there.most people said it was great.yeah,right.but,never for me.for all my life,i haven't been into any of the camp which i got a great group.indeed,everyone turns out to have lots of fun
but me
.anyway,still looking forward to it.this might turns out
well
.*sigh* so,terengganu,here i come!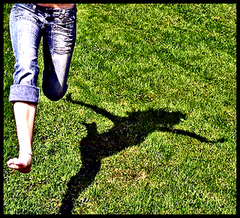 this hols was a bit frustrating cus i didn't have the chance to hang out with my girls,i mean,4days in perlis just doesn't seems enough.also,im wondering why doesn't friends from matriculation beep me or something.i know they are all here and having such a great
TWO
weeks of hols...did they forget me already?ouh!
of course
,they've met new friends..haha!life.*
sigh
*and the news about a friend of mine who got involved in accident do a bit much bother me.takziah to her family.FYI,her father died.
al-fatihah
.well,God can take life
whenever
he wants.take note!so,forgive me if i've done wrong :)
lagi?bla...bla...bla...n yess,FINALLY!elaun dah masok!yeyyy!(there u go,some
FAKE
excitement)rm1000,doesn't sound enough,huhh?u tell me.what else should i write?duhhh!im blank.ok lah,until i get my lappy back,n back from that tempting camping,take care.